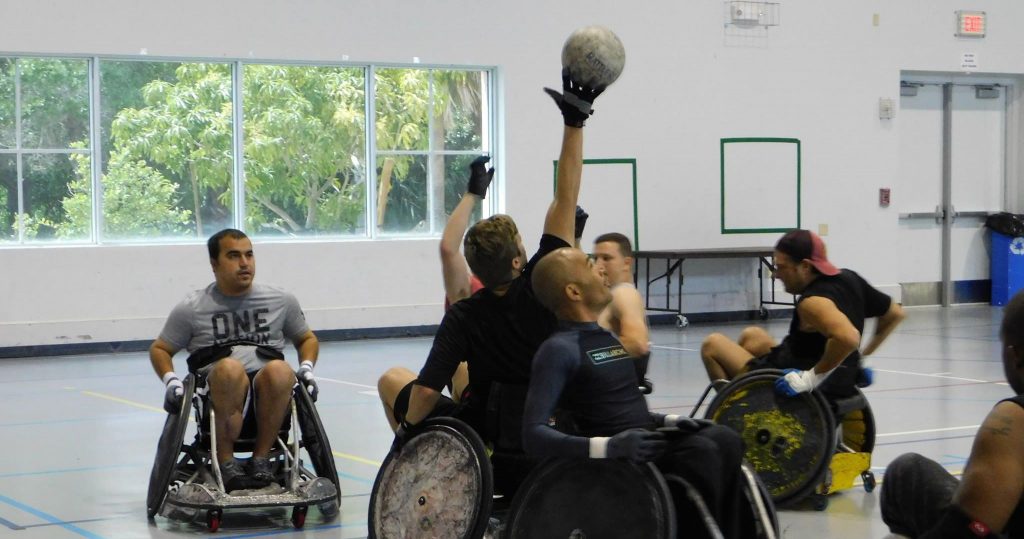 WHEELCHAIR RUGBY
Originally known as Murderball, Wheelchair Rugby is an international Paralympic sport and combines elements of basketball, handball, and ice hockey. It is a high contact team sport for male and female athletes with a mobility impairment in at least three limbs.
Wheelchair Rugby is played on a basketball court or hard surface marked with sidelines, baselines, a mid-court line, a center circle, and two key (goal) areas. Players compete in teams of four with the objective to carry a ball over the opposing team's goal line to score a point. Players are assigned a numerical sport class that measures functional ability from 0.5 (least function) to 3.5 (highest level of function). Each team cannot exceed eight points on the court during play.
The South Florida Rattlers is our local Wheelchair Rugby team. For more information about the South Florida Rattlers and how to get involved, please contact the CMAA Therapeutic Recreation Complex at (561) 966-7088.
Other resources:
International Wheelchair Rugby Federation (IWRF)